The Golf Dome in Chagrin Falls features six (6) TrackMan Studios to improve your game using real-time data from every swing you make.
Three of these TrackMan Studios are built into the Practice Range, to allow a player to see 60 yards of ball flight before checking numbers for clubhead speed, ball speed, face angle, angle of attack, spin rate, shot trajectory, smash factor, and dozens more shot-making metrics.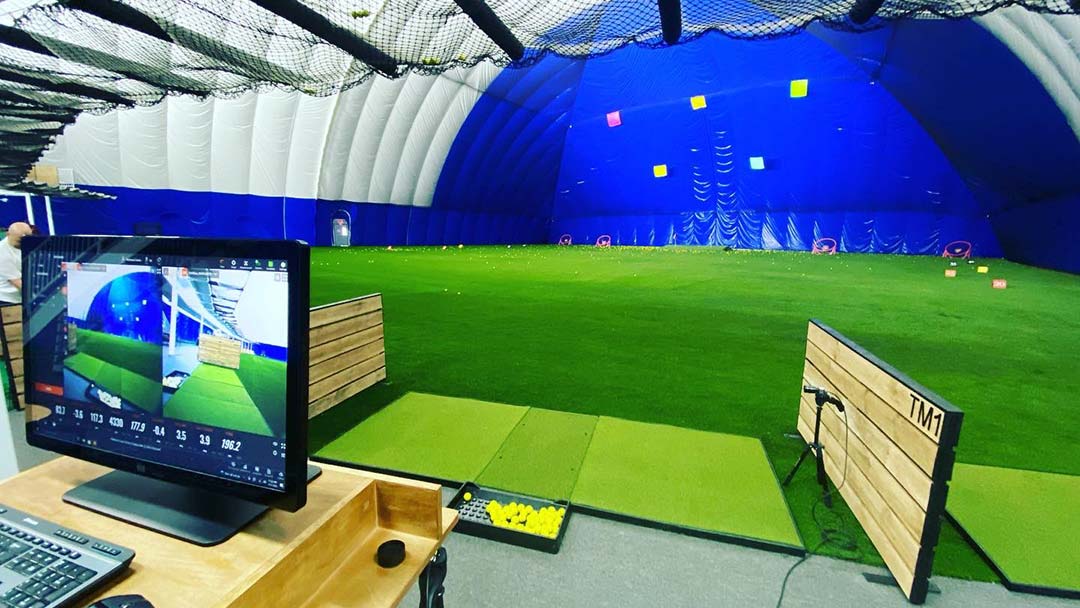 The other three TrackMan Studios are full-featured TrackMan 4 Simulator Bays that can be used for practice or for playing the virtual editions of some of the greatest golf courses in the world, including Pebble Beach, St. Andrews and many more. The TrackMan Simulator Studios can be reserved by a single player or by a group, just like you would when playing an outdoor golf course.