At The Golf Dome, we know how important physical fitness is to playing great golf. The better the condition of your body, the better golf you'll play.
We've created a critical new space within the Dome to improve your strength, flexibility and coordination. Our 500 square foot golf fitness area houses a Super Speed Golf Training System, medicine balls, kettle bells and other strength and flexibility equipment.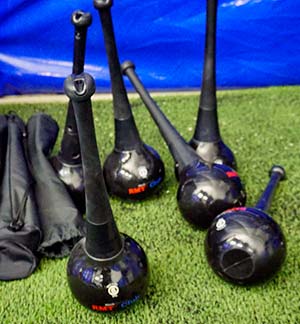 We've brought together the technical tools you'll need for golf-specific fitness training; the next step requires the guidance and knowledge specific to your own personal goals and current level of fitness.
The Fitness Trainers available at The Golf Dome can work with both juniors and adults. They are highly-qualified professionals: TPI Certified, Super Speed Golf Certified, and more.
When you book a training session with one of these professionals, you are taking a major step towards improving another critical area of your game.
Our Fitness Trainers
Jamey Polak, TPI Certified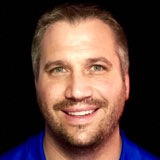 ◦ TPI Certified
◦ Super Speed Certified
◦ Vision54 SuperCoach Alumni
◦ Head Boys Golf Coach at Gilmour Academy 2018 – 2021
◦ 3 trips to state finals including Runner-up finish in 2021
◦ News Herald Coach of the Year 2020 and 2021
◦ NCL Coach of the Year 2018
◦ Over 20 years of experience as a caddie master, trainer and caddie.
My job is to play a complementary role to PGA Pros and swing coaches. From the fitness side, I work to improve stability, mobility, power, and speed while reducing risk of injury. On the player development side, I help players build effective practice plans; prepare for tournaments; understand course management; and develop on-course focus with great routines that hold up under pressure.
BOOK A TRAINING SESSION WITH JAMEY >