Kids: come practice and play at The Golf Dome's Summer Golf Camps for boys and girls! 2023 Golf Camps run week-long from June 12th through the week of August 7th, making available 8 weeks of registration as campers sign up by the week. Golf Camp options are available based on player age and skill level, and both camps are run by our PGA Professionals and teachers.
Email camps@thegolfdome.com with any questions.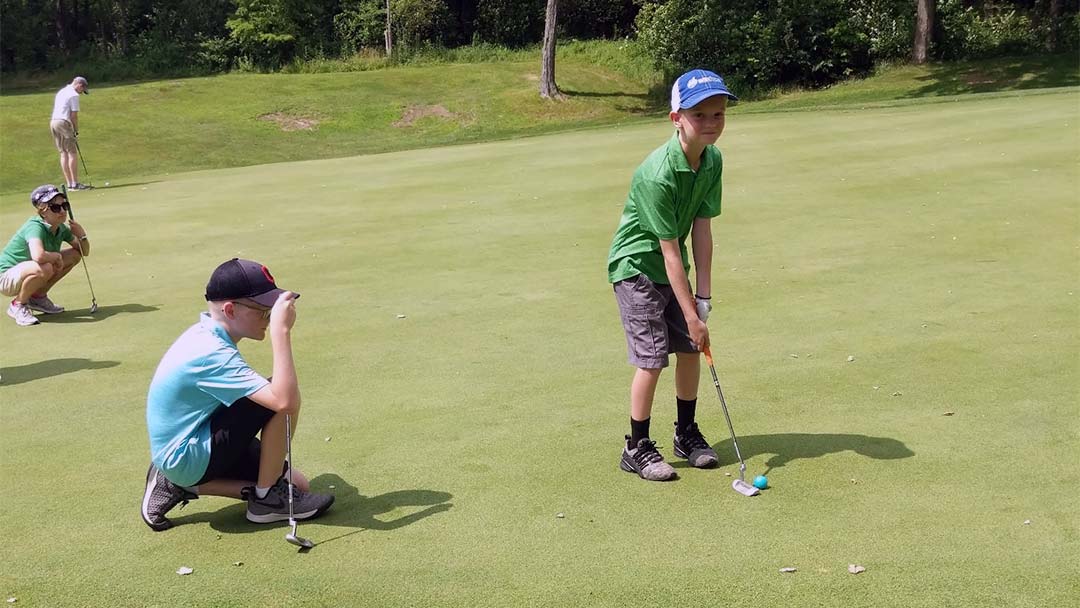 NOVICE GOLF CAMP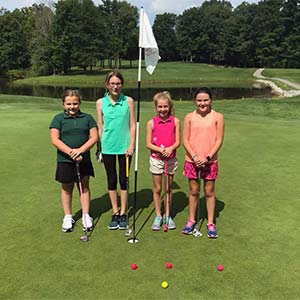 For ages 8-12 • Mon-Thurs 10:30am-Noon at the Golf Dome; Friday 9am-Noon at Punderson State Park Golf Course • For players with little golf experience
The Novice Camp focuses on the development of a fundamentally sound and repeating golf swing. PGA Professionals emphasize proper grip, stance and alignment. The key elements of the backswing and downswing are stressed. Short game techniques including chipping, pitching and putting fundamentals are also taught. Basic course etiquette and rules are reviewed prior to the Friday on course play.
Some of the instruction, practice and contests at the Novice Golf Camp includes: proper grip and stance, alignment and posture review, introduction to the driver, fundamentals of the full swing, rules, etiquette, long drive contests, putting contests, team best ball, plus ON COURSE PLAY at Punderson with an awards lunch.
Cost: $175/week | BOOK A GOLF CAMP WEEK >
---
INTERMEDIATE GOLF CAMP
For ages 10 & up • Mon-Wed 9am-Noon at the Golf Dome, Thu-Fri 1pm to 4pm at Punderson State Park Golf Course • For players with significant golf experience
The PGA Professionals running our Intermediate Camp take the fundamental building blocks that a golfer has developed and improves and refines those skills. A key focus of the camp is on the individual stroke corrections of each golfer. Shot placement and ball flight shape are introduced and explained. The basics of course management are taught and applied.
Campers also spend a significant amount of time in our TrackMan Simulators. The simulators help quantify club distances, determine accuracy and create realistic on course pressure situations. They are a great transition from the range to the actual on course play.
Some of the activities at the Intermediate Golf Camp include: basic swing fundamentals, pre-shot routine, target contests, the basics of shot shaping, adding distance, trouble shots, course management, plus three TrackMan simulator sessions and ON COURSE PLAY at Punderson, with awards.
Cost: $250/week | BOOK A GOLF CAMP WEEK >